This is a Sponsored post written by me on behalf of Miracle-Gro for SocialSpark. All opinions are 100% mine.
One of my goals for 2013 is to garden. I want to grow my own vegetables and I want to attempt to grow herbs.
My first attempt is going to be growing watermelon.
We are still in the timeframe (just barely) to get it planted and we love watermelon at our house! I figured this would be a good, healthy treat for us to have this summer so we purchased a package of organic watermelon seeds and Miracle-Gro.
This is my first attempt at ever gardening, but I figured with Miracle-Gro, I can't screw up too bad – it does all the work for me, right?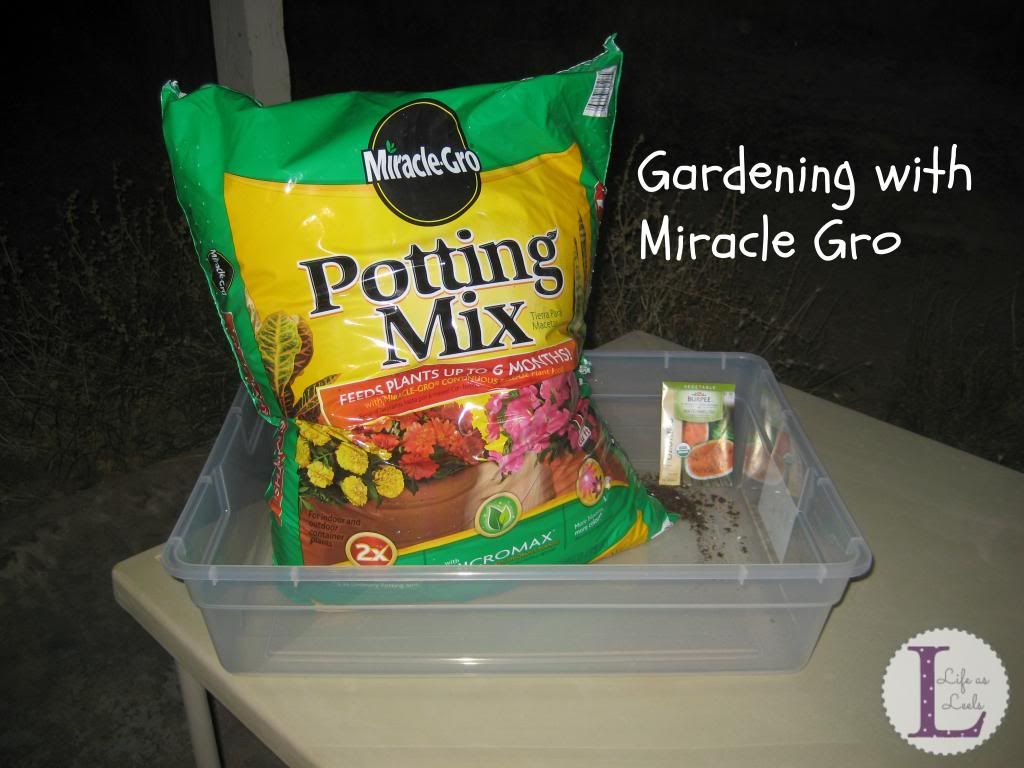 Because we have a dog, we needed something that we could move around and something that could be placed up and out of her reach. I did some research and found that the plastic totes make great planters so we found a shorter, but wider tote for our watermelon seeds.
First, we poured our Miracle-Gro potting soil into the bottom.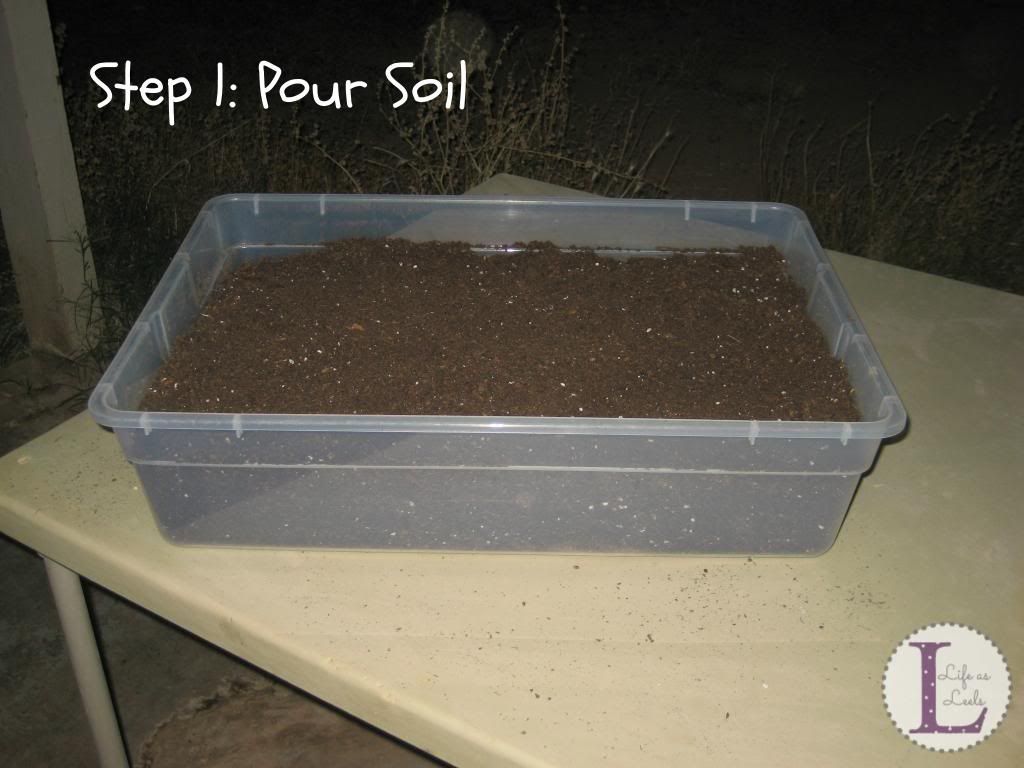 The directions stated to plant the seeds one inch into the soil, approximately 3-5 inches apart. With what we had to work with, we could only create two planting spots so it will be a great learning experience for me and the kids, plus we have more seeds to try again!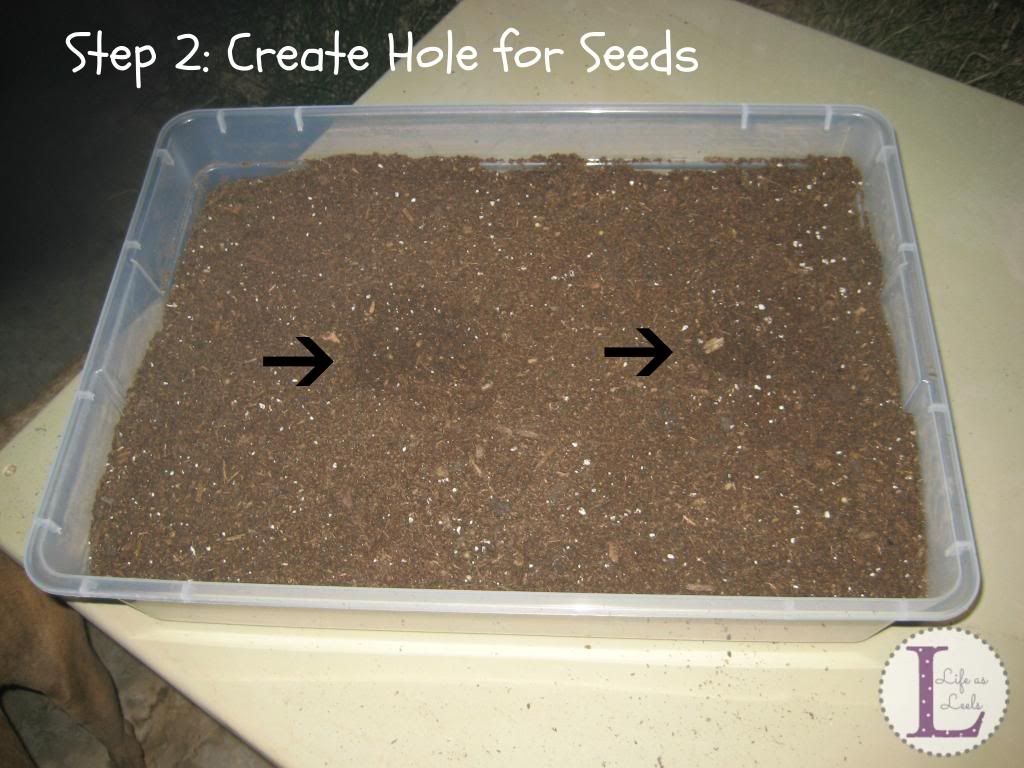 Again, following the directions, it stated to "sow" 4-6 seeds. I'm weird (if you haven't figured that out yet, I'm sorry) so I planted 5 seeds into each hole (5 is directly between 4 and 6, duh!)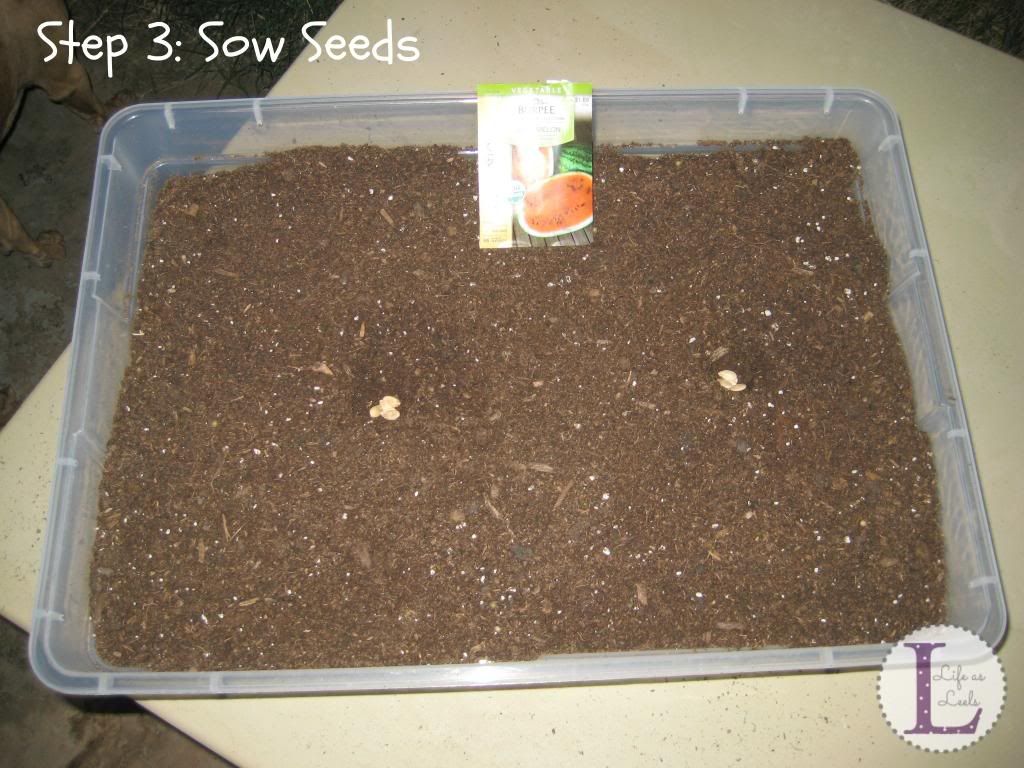 Then we had to cover the seeds with more soil. Hubby used his hands to just grab handfuls of soil to place over the seeds so that they would still only be planted one inch down.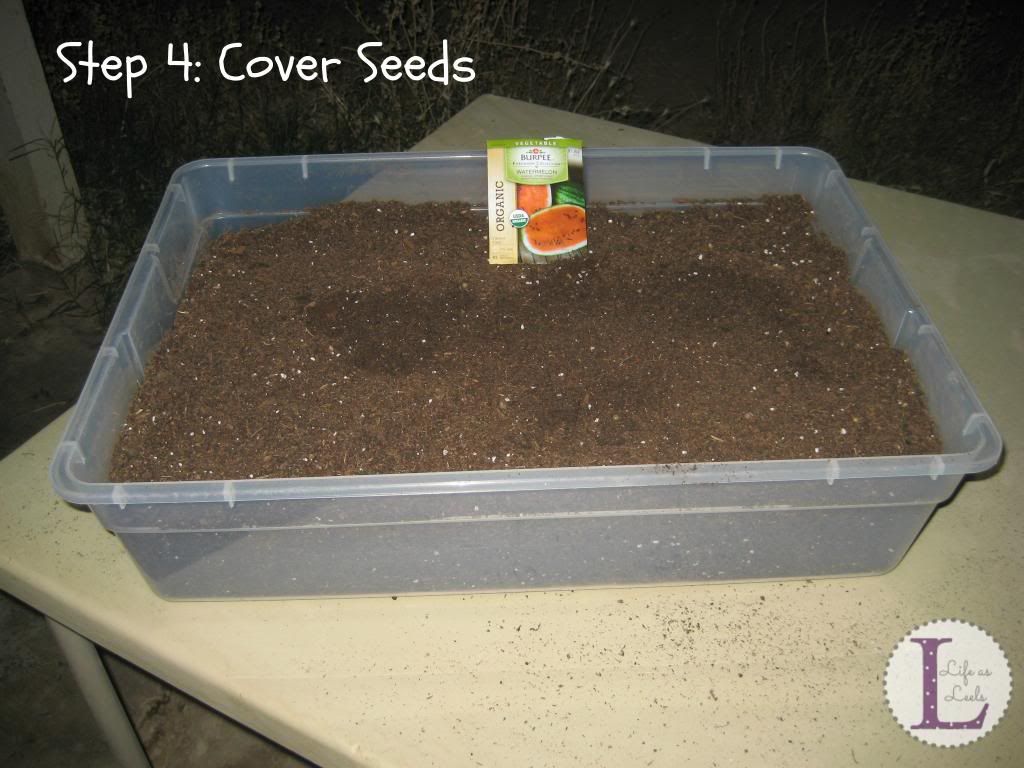 My little planter and seeds are still up on the table in hopes that the dog stays far, far away from my seedlings.
According to the package, the seedlings will begin to show with 7-10 days and the watermelon should be ready to harvest in 85 days.
I have watered my watermelon and will continue to care for them with LiquaFeed All Purpose Plant Food Advance Starter Kit. Be sure to check back for updated posts on their progress!
Now that I have my first gardening experience under my belt, I'm hoping to find some more gardening activities to do with my kids this summer and you can too! Head on over and follow Miracle-Gro on Pinterest and find some of your own fun garden projects. We will definitely be joining the The Gro Project and creating some lasting memories this summer!