Untimed is an action-packed time travel novel by Andy Gavin, author of The Darkening Dream and creator of Crash Bandicoot and Jak & Daxter.
Charlie's the kind of boy that no one notices. Hell, even his own mother can't remember his name. And girls? The invisible man gets more dates.

As if that weren't enough, when a mysterious clockwork man tries to kill him in modern day Philadelphia, and they tumble through a hole into 1725 London, Charlie realizes even the laws of time don't take him seriously.

Still, this isn't all bad. In fact, there's this girl, another time traveler, who not only remembers his name, but might even like him! Unfortunately, Yvaine carries more than her share of baggage: like a baby boy and at least two ex-boyfriends! One's famous, the other's murderous, and Charlie doesn't know who the bigger problem is.

When one kills the other — and the other is nineteen year-old Ben Franklin — things get really crazy. Can their relationship survive? Can the future? Charlie and Yvaine are time travelers, they can fix this — theoretically — but the rules are complicated and the stakes are history as we know it.

And there's one more wrinkle: he can only travel into the past, and she can only travel into the future!
A lavish production with a cover by acclaimed fantasy artist Cliff Nielsen and twenty one full page interior illustrations by Dave Phillips.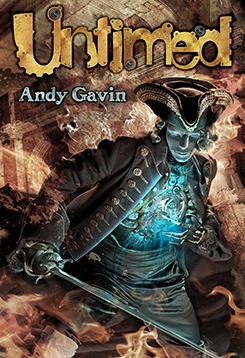 My Thoughts:
Initially, I was quite skeptical to continue reading it. I had difficulty getting into it – which for me usually means that I'm putting the book down and not coming back to it, but I knew this one had to be finished – the review needs to be done and I have two more books on the back burner waiting for me to share with you.
I will admit though, I am glad I continued reading it. I would venture to guess about a quarter of the way in the book is when I started getting hooked. Some parts were difficult to follow, but the storyline was  decent and kept my attention. I would spend a couple hours each night reading and it only took me 4 days to finish it. (For me, a great book takes 1-2 days; a bad book can take weeks.)
I wouldn't put this in my top favorite books, but I would say it was a good read and I would read any sequels that may or may not come after this one because I am interested to continue the journey with Charlie and Yvaine. I did't find myself pining all day to come back to my book, but I would wonder what was going to happen next and would make time to continue reading.
Overall, not my typically type of reading, but I enjoyed it and am secretly hoping a sequel comes out. While I'm not sure many adult women would find this book a good read, I do think young adult men would appreciate it. I think I'll try to get hubby to read it and see what he thinks and let you know!
About Andy Gavin: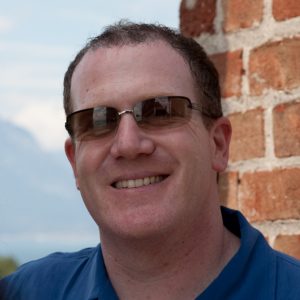 Andy Gavin is an unstoppable storyteller who studied for his Ph.D. at M.I.T. and founded video game developer Naughty Dog, Inc. at the age of fifteen, serving as co-president for two decades. There he created, produced, and directed over a dozen video games, including the award winning and best selling Crash Bandicoot and Jak & Daxter franchises, selling over 40 million units worldwide. He sleeps little, reads novels and histories, watches media obsessively, travels, and of course, writes.
Buy the book from ….
Printed                   Ebook
Disclosure: I received this book to review through Beck Valley Books Book Tours, all the opinions above are 100% my own.